The State Council has decided to withdraw red-protected wheat from protection prices from next year. This year, the price of red-brown wheat has fallen by a large margin, and the price of next year will be even more affected. Therefore, the introduction of white varieties of white wheat this year may present a climax. Here, to remind farmers to pay attention to the following four issues when introducing peasants: 1. Active introduction of white husked wheat, but it does not completely deny red husked wheat. Red wheat also has high quality wheat. White wheat cortex has good air permeability and short seed dormancy period. It can easily germinate on the ear during rainy harvest, and it has weak disease resistance. It is prone to disease in areas with more rain. Therefore, the kind of white barley or red barley should be adapted to local conditions. Second, adhere to the first test, demonstration, and then promote. The white-skinned wheat that has already been planted in the local area can be expanded into demonstrations; the newly introduced species should be tested first. There are three points to be noted in the introduction: First, we must adhere to the introduction of the same latitude. The south seed and the north seedling will extend the growth period, and even the heading will not be possible. The northern seeding will lead to early flowering and fruitfulness and affect the yield; the second will introduce the special wheat and it must be sold. Bread wheat, it is best to sign a contract with the grain or processing department; Third, we must do a good job of quarantine to prevent the introduction of dangerous pests and diseases into the local. Third, we must do a good job in the construction of seed fields and seed bases. At the same time of introduction, it is necessary to do a good job of selecting seedlings. Where conditions permit, farms or villages with better conditions should be selected to establish seed bases, and the construction of ear rows, spikes, and seed fields should be well established within the bases. Solve the problem of future large-scale seed use. Fourth, do a good job of all kinds of technical services. Agricultural technicians should actively do a good job of technical guidance, run a technical training class, and make full use of the experimental base or demonstration park to demonstrate well. The improved varieties are the material basis and necessary guarantee for taking high-quality and high-yield crops. Therefore, we must be careful when purchasing good breeds, and must not be blindly engaged. Therefore, I hope that the majority of farmers will pay attention to the following five points. First, the species must be targeted. According to the local ecological conditions, species characteristics and production needs to determine what species to introduce, must not hear the road without regard to other conditions blindly introduced. Second, bogey blind exotic introduction. Introduction should pay attention to the natural environment conditions in both places. Generally speaking, introduction in latitude, temperature, sunshine, etc., in regions where the conditions are not much different, is more likely to be successful, blindly introduced in exotic regions, and may be less successful and more risky. At the same time, the introduction must also consider the soil, water and fertilizer factors in the two places. Third, pay attention to the growth period of the fine variety. Introduction must pay attention to the growth period of the improved species. If the introduced good breeders have a longer growing period, the local frost-free period will be shorter than the introduction of good breeds, which will cause the crops to produce less or even lose their crops. Generally speaking, the North Breeding South is more likely to be successful, while the South Breeding is more cautious. Fourth, we must first test and then promote. Introduction must adhere strictly to the principle of seed use, which is promoted after the first trial. The initial introduction should not be too much. After the trial is successful, it can be introduced and promoted according to production needs. Fifth, to check the "three certificates." In order to prevent being deceived, before the introduction, it is necessary to check the "seed business license", "seed quality certification" and "plant quarantine certificate." Only with the seeds of the "three certificates" can we ensure safety and reliability. At the same time, after the purchase of species, they also need to ask for invoices so that if there is a problem, they will be asked for a ticket.
Our main products are wet wipes serries: Baby wipes, female care wipes,industrial wet wipes, restaurant towels, bamboo wipes, Sanitary Napkin,diapers...etc. Our advantage is 1) Free samples, 2) Dispoable use, 3) Alcohol free, 4) PH balanced,
5) Dries in seconds and leaves your skin feeling fresh
Tianjin Jiao rou sanitary product company with these years factory running, we have trained the skilled teams and can offer you the best service as well as strong support! Our workshop have skilled workers to run over ten fullly & bigger automatic machineries in 100, 000 grade non-germ very clean workshop to make sure the goods quality! And our R&D department can support you on the artworks design as well as the new items development!

We are wet wipes specialist!
We could supply twoy kinds of wet wipes, it includes celaning wet wipes and Baby Wet Wipes.
| | |
| --- | --- |
| Material | Spunlace nonwoven |
| Ingredient | spunlace grid-embossed nonwoven, RO purified water, emolient |
| Weight | can be customized |
| Size | can be customized |
Two kinds as below:
1> Baby wet wipe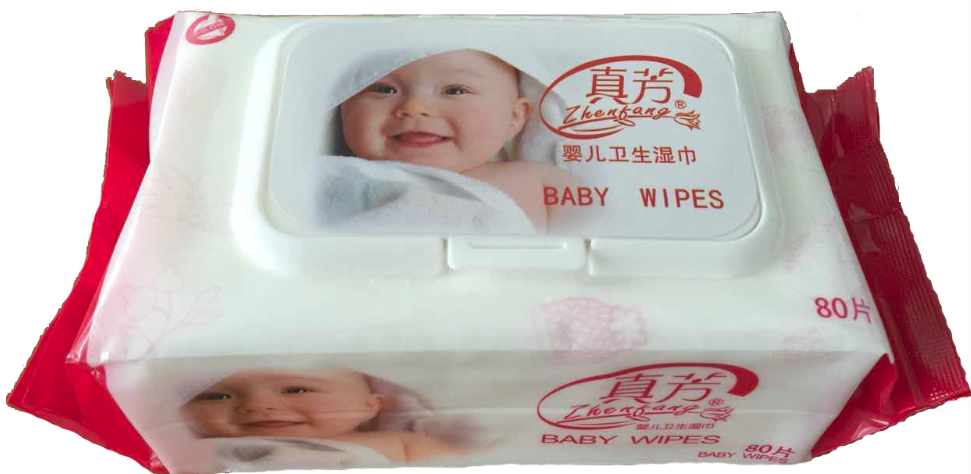 Cleaning wipes: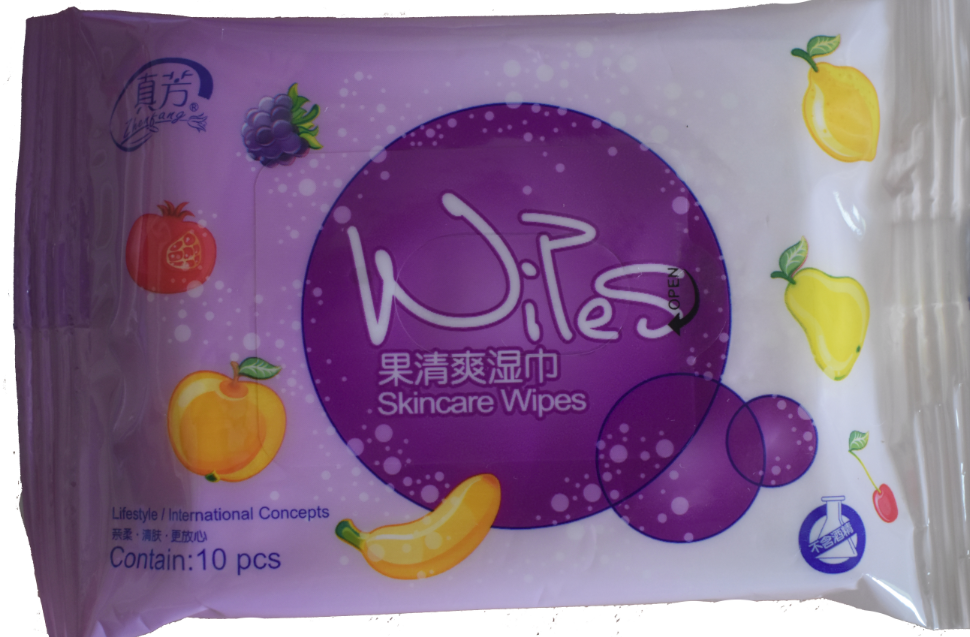 Why Choose Us
Brief:
* Professional with many years experience from 1996
* Brand: Zhen fang
* Most competitive price from material supplier base on huge orders to them.
* Experienced and Effective inner cost control system through whole process.
Quality Control:
* Twelve quality control staff, monitor in production line
* Providing relative solution
* Testing from material to final products according to international standard
* ISO approved factory
Service:
* OEM / ODM service and support
* Free Sample Development
* Free Promotion Material mixed with container
* Clients Service One-to-One
* Effective Communication within 24 hours
* Attend Canton Fair to meet customer face to face
* New design and style collection updating for customer
FAQ
1.Are you a trade company or a manufacturer?
A: We are an ISO approved manufacturer specialized in Baby Diaper, Sanitary Napkin, Adult Diaper and other Hygiene Products. OEM & ODM service are available.
2.What is your MOQ?
A: Mix 2 Size in 20FT, and 4 Size in 40HQ container. Support LCL
3.What is your delivery date?
A: The delivery date is about 5-15 days after receipt of payment.
4.What is your payment terms?
A: 30% deposit in advance and 70% balance before shipment.
5.Can you send free samples?
A: Yes, free samples are available; you just need to pay the express fee. You can provide your a/c like DHL, or you can call your courier to pick up from our office.
Wet Wipes
Wet Wipes,Adult Wet Wipes,Biodegradable Wet Wipes,Non Woven Wet Wipes
Tianjin Jiao rou Sanitary product company , http://www.tjsanitary.com