Light Field Diameter at 1m:
10-28cm
Average Bulb Life:
50000 Hours
Operating Distance:
70-140cm
Power Supply:
100-240V, 50/60Hz
Transport Package:
Paper Box
Specification:
CE, ISO13485
LED Surgical/Operating Light,LED Shadowless Surgical Theatre Light
Specification
Diameter of Light Head: 55cm
Illumination Intensity at 1m: 40,000~140,000lx/40,000-140,000lx
Combined Light Depth of Illumination: 130cm
Optional Color Temperature: (3500/4000/4500) ±500K
Light Field Diameter at 1m: 10-28cm
Average Bulb Life: 50000 hours
Heat to Light Ratio:<6
Operating Distance: 70-140cm
Power Supply: 100-240V, 50/60Hz
Power Input: 180VA
Product Show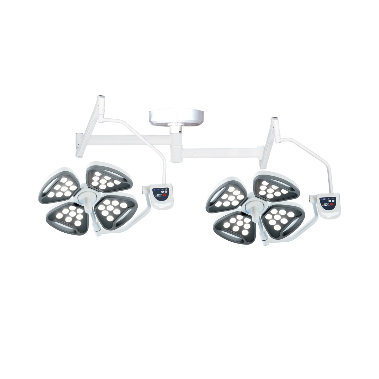 After-sales Service:
All products have a warranty of 12 months. We have special engineer for after-sales service. If any questions during the use, feel free to tell us by email, fax or telephone at any time, we will do our best to support you to keep your market reputation.

About Us:
Perlong Medical Equipment Co.,Ltd., Seeuco Electronics Technology Co.,Ltd., was founded in Nanjing, China with the goal to supply products with high quality, competitive price and good after-sell service.
As the leading professional manufacturer & exporter of medical equipment, we have established its efficient worldwide network of marketing. In the past years, we have exported our products to more than 130 countries all over the world. We also have establishedlong-term cooperation with WHO.UNICEF and many international organizations.
Our products range covers ICU Equipment, laboratory equipment, X-ray machines, Ultrasound Scanner, ECG, Optoelectronic Equipment, Hospital Furniture, Reagents, and other medical equipments.
Your cooperation with us will definitely create a win-win situation for both of us.
 
Hepatitis C virus (HCV) Core Antigen Detection Kit is an HCV Antigen Diagnostic Reagent which is a world-recognizing pioneering product in China. the Institute of Basic Medical Sciences under the Academy of Military Medical Sciences of the Chinese People's Liberation Army. Based on the analysis of different gene subtypes' core antigen sequences of HCV, conservative antigen amino acid sequences with similarity and strong antigenicity could be defined. Monoclonal antibody cells against different parts of core antigen sequences were developed for product anti-HCV core antibody with high affinity binding and specificity. What is more, through the functional matching of these monoclonal antibody cells, HCV core Antigen Detection Kit could be produced with the adoption of double antibody sandwich ELISA.

Product Features

1. The sensitivity for detection is nearly as high as that of HCV-RNA.
2. The whole operation process is the same as the conventional ELISA. No special instrument or equipment is needed.
3. The infectious "window period" of HCV could be reduced to two weeks which is about 35 days on average shorter than commonly used antigen diagnostic reagent in the market.

4. There is no special requirement for samples of serum or plasma.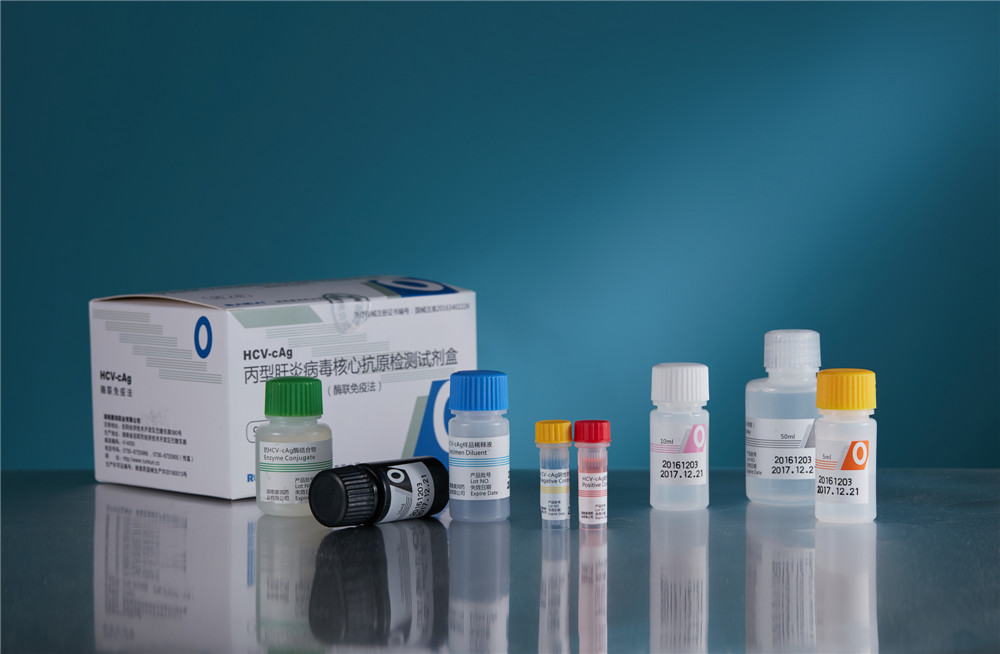 HCV Antigen
HCV Antigen,Core Antigen Detection Kit,Antigen Detection Kit,Diagnostic Reagent
Hunan Runkun Pharmaceutical Co., Ltd. , http://www.runkun-med.com